Graduate Master of the International Feng Shui Association
Petra Coll Exposito lives in Potsdam and works as a professional Feng Shui consultant for business and private households all over Europe.
During her numerous travels abroad she became conscious of Feng Shui and learnt that one's work and living area significantly influence one's health and general well being.
Out of sheer curiosity which has long since turned into a firm conviction she began a training as a Feng Shui consultant.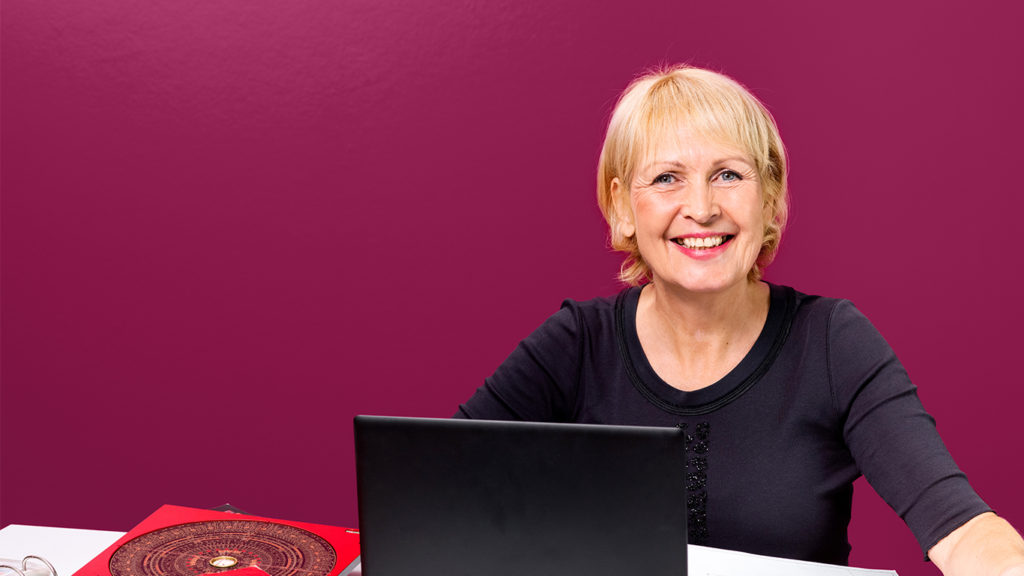 Today, after centuries of studying, she owns the highest diploma of Feng Shui Master of the "International Feng Shui Association Singapore" in Germany. The International Feng Shui Association, located in Singapore, has also accredited her as an official trainer.
The committee which has awarded her with that title consists of Grand Master Raymond Lo, Grand Master Vincent Koh, Grand Master Tan Khoon Yong, Grand Master Stephan Skinner and lots of other Masters.
Together with her students she examines historical as well as new buildings from a Feng Shui perspective and presents the findings on her website as well as in the media.
Also, she regularly gives talks, holds seminars and tries to use every opportunity to draw the public's attention to the science of authentic Feng Shui. When she was still studying Feng Shui she took classes in Chinese Astrology. During her counselling sessions she makes use of that knowledge. But she also offers pure Bazi Suan Ming consultations.
Her personal life motto is reflected in the following remark of Lao Zi:
To look for knowledge means to gain, day by day."
Get a free initial consultation!

When using the contact form, the data provided will be temporarily stored and used for the purpose of contacting you. I expressly agree to this use of data. The contact form can only be sent if the sender ticks the checkbox and thus gives his/her consent.
 Legal notice
What contents await you?
By registering for my 5-day Feng Shui Mini Course "Do you want to achieve more and work less at work?" you will receive all the information about the process by email. On five consecutive days of the challenge, I will send you an email with your task. Furthermore, you will receive the new Feng Shui magazine.
You will also receive access to my Facebook group and subsequently further information that will support you in continuing your process of change.
Double Opt-In and Opt-Out
By subscribing to our newsletter, you agree to receive information about Feng Shui and the company's products and offers.
We do not pass on your data to third parties and your consent can be revoked at any time. The registration for our newsletter takes place in a so-called double opt-in process. Therefore, after sending your registration, you will receive an email from us with a confirmation link. Please click on the link provided there, as only then will the registration actually be completed. You can find more information about the processing of your personal data and your rights in our privacy policy.
Data protection notice
You can find detailed information in my privacy policy.